Implement powerful email marketing that creates raving fans and get sales on autopilot
Enroll in the course to get started.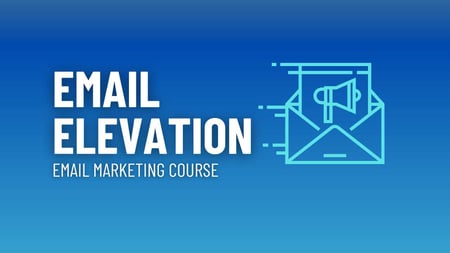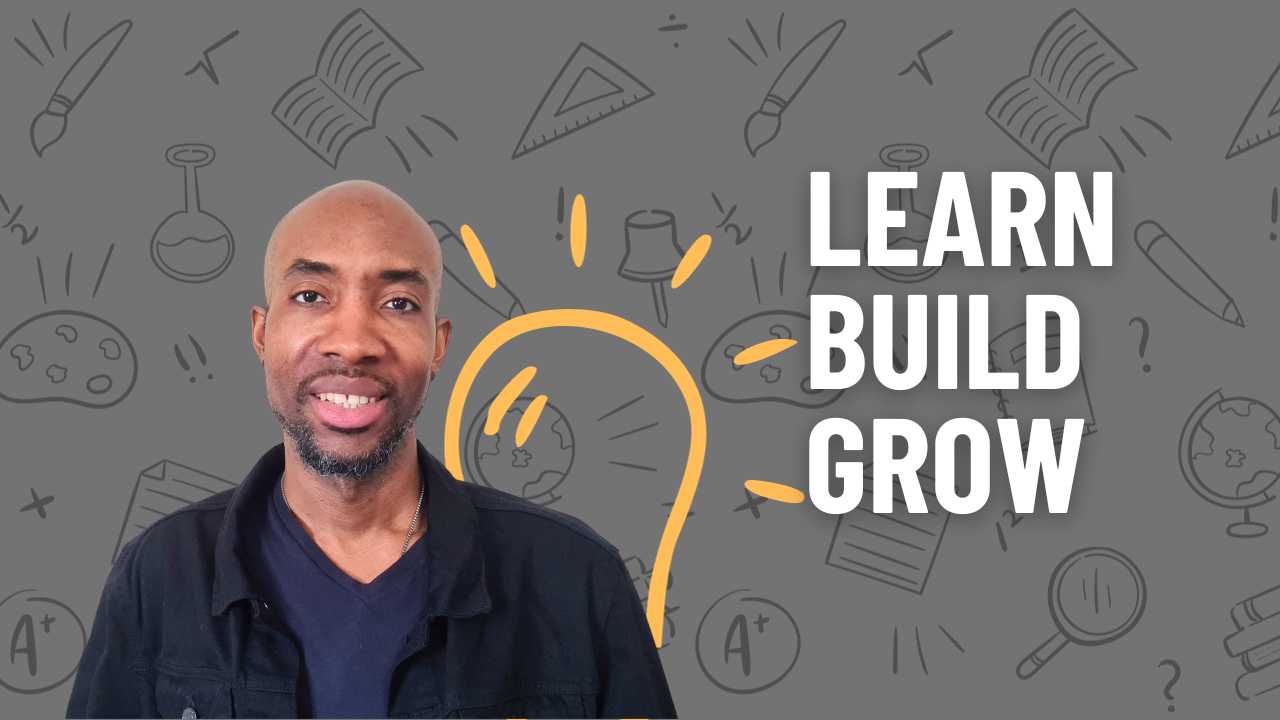 Presenter: Marlon McPherson
I'll teach you what I know and save you time so that you can get results faster.
Are you struggling to figure out this email marketing game?
Don't understand how exactly to follow up with your website leads?
Tried to set up your own email marketing but it was all a mess?
Are your leads slipping through the cracks?
Well, I want to help you fix all of that so that you can make more sales from your online service or program, even while you sleep.
Before I fully understood the power of email marketing, I spent most of my time focusing on sharing my content on social media.
Seems like that's what everyone does right?
But we all know how fickle that can be… lots of effort, with fleeting results.
I've realised that social media shouldn't be my focus (successful brands like Apple and others agree) as it doesn't produce the best return on investment.
Nowadays, my email list is my top priority as it gives me full control and it's the gift that keeps on giving.
I want you to experience more stability and consistency with an email marketing system that works.
And that's why I created this course.
Take the guesswork out of managing your email list, following up with leads, and automating sales
💡
When you take this course you'll be able to…
◉ Quickly put together a simple email marketing strategy that always follow up with website leads and make them want to buy
◉ Send automated emails that get more sales from your email subscribers, without coming across sleazy or salesy
◉ Know exactly how to organise your email list so you can tailor your messaging and generate sales more effectively
◉ Get more people to see your messaging as your emails will get high open rates
◉ Write better emails that avoids spam filters and reach more inboxes
◉ Make your email subscribers look forward to reading your emails
◉ Consistently present what you have to offer in a way that easily builds trust and win over your prospective customers
◉ Feel confident in setting up your email strategy on any email marketing platform, even if you haven't done it before
◉ Easily identify your most engaged leads and convert them to customers
This is for you if you're an online business owner such as a coach, consultant, course creator or service professional who wants to implement an effective email marketing system that turns more leads into paying clients or customers.
This means…
➜ You already know the importance of email marketing and what it can do for you
➜ You're willing to learn the strategy so that you can take the right approach
➜ You're motivated and an action taker, who doesn't make excuses, and is willing to put in the work
On the other hand, this is not for you if…
– You're looking for some kind of get rich quick scheme
– You don't believe in investing in your business
– You don't have a legitimate business with a proven product or service offer
What You'll Accomplish by the End of this Course
Know exactly what to say in your follow-up emails
No need to rack your brain to come up with what to write in your emails as it is all laid out for you with an easy-to-follow writing formula.
Understand the psychological triggers that make people take action
There'll be lot's of tips on how to get people to take action by using techniques such as urgency and scarcity to naturally move them towards a sale.
Properly set up automated emails that works for you
Knowing what emails to send in the right order is key to the success of your automated sequences. You'll apply the right strategy that gets results. 
At this point, it's clear to see how this can help you get your email marketing sorted… once and for all.
It's now a case of whether or not you make a decision to move forward.
If you decide to do nothing, then nothing changes and these could be your reality…
◉ You'll still be no closer to consistently making sales on autopilot
◉ Wasting time in YouTube university and searching around the internet will be a regular thing for you 
◉ The frustration of not knowing what to write in your emails prevent you from connecting with your leads
◉ Your botch job of an email marketing system becomes a confusing mess that yields little to no results
◉ Leads will continue to slip through the cracks as you don't have an automated follow-up system that works for your business
Not great!
Now obviously I don't want this to be the case for you, so I'm hoping that you're an action taker that's willing to back yourself, take a leap, and invest in your future success.
The Course Map
The course is currently divided into 2 main sections that walks you through what you need to know.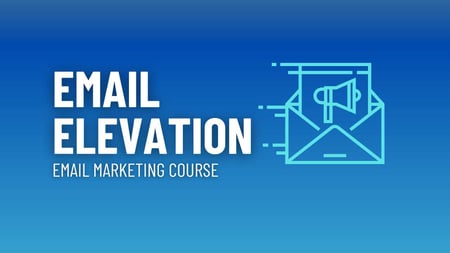 SECTION 1: Introduction/Getting Started
Learn the foundations of an effective email marketing system and how to take the right approach from the start so that you can maximise your results.
Lessons include:
– How to approach your email marketing
– Organising your email list (Tagging/Segmentation)
– How to plan your strategy
SECTION 2: Automated Sequences
See exactly how to map out your welcome email sequence and learn how to format each email to build trust and drive desire for your service or product.
There are 2 welcome sequences you can follow:
– A simple 3 day sequence to get you up and running quickly
– A more advanced 7-day flow, designed to get the most out of your efforts
►Additional sales sequences and campaign emails will also be added over time. 
TEMPLATES AND SCRIPTS
You get a complete set of "fill-in-the-blank" email templates and some of my actual emails that you can copy and edit to easily write your own.
They include:
● 8+ copy-paste emails with psychology-based wording designed to drive sales   
● Multiple writing prompts to help you come up with your email content ideas
● Multiple subject line ideas to help you get high open rate 
In addition to the above, there's an extract section to include additional content such as, software tutorials or other lessons.
Inside the course access:
◉ Video Lessons, notes, and step-by-step tutorials ($297 value)
◉ Downloadable files including done-for-you email templates (over $300 value)
◉ Resource links to help you access what you need
Training and resources total $597
In addition to all the amazing training, you also get these great bonuses if you enroll today.
BONUS 1: Brand Strategy Guide – $49 value
Doing effective marketing is highly dependent on how you position your brand. In other words you need to be clear about who you serve and what your unique selling point is. 
This video workshop will walk you through the foundations of a solid brand message so that you can attract the right leads and present the right offers.
BONUS 2: Email Sequence Review – $147 value
A full review of 1 email sequence where I provide personalised feedback to help you improve it.
Simply request your review within 3 months of purchasing this course and I'll look it over and record a private video sharing my thoughts.
BONUS 3: Private 1:1 Session with Marlon – $275 value
A 60-minute live session with Marlon to discuss systems and tools for content creation, website effectiveness, or email marketing. Just reach out to request your call within 3 months of course purchase.
That's a total bonus value of $471
So just to recap, here's everything you'll get…
◉ All training videos along with notes and tutorials ($297 value)
◉ 8+ done-for-you email templates and other downloadable files designed to save you time and make you money (over $300 value)
◉ BONUS: Brand Strategy Guide – a video workshop that walks you through the foundations of your brand positioning ($49 value)
◉ BONUS: Email Sequence Review – get personalised feedback on how to improve your emails ($147 value)
◉ BONUS: 1:1 Session with Marlon – jump on a call to discuss your strategy and become unstuck ($275 value)
The total value of everything you get is $1068
If this was to only bring you one new client or customer, would that be worth it?
Assuming that you have a high-value service or program with a customer lifetime value of at least $5k-10k, you could easily 5x your investment with just 1 new customer.
Not to mention the time it saves you by helping you automate your lead follow-up and sales conversions…
…would it be worth it?
Even though we both know the value of this course, I still wanted to make it as affordable as possible while still being able to deliver high value. That being said, you won't have to pay $1068.
If you enroll today, your investment will only be…
$1068
 $297
JOIN THE COURSE
Choose an option below.
✔︎Lifetime course access ($597)
✔︎Bonuses ($471 value)
✔︎Future resources when added
Pay once and get lifetime access.
As a Pro member, you can access this course and other premium training, and resources.
You also get personal guidance and support to help you become unstuck.
=>Learn More About Pro Membership
Got Questions?
Check out these frequently asked questions
I'm not tech-savvy, will I be able to follow your training?
Absolutely! One of the things I do is simplify the tech and process to make life easy for myself and everyone else. I try to teach in a way that the regular person can get what I'm saying without having to have a tech degree.
How can I get help and guidance?
When you join the course you'll get email support.
If you join the Pro Membership you'll also be able to access a dedicated community space where you can interact with me and get further help with the course topics.