PRIVATE SUPPORT & COACHING
Get 1 on 1 Help With Your Online Strategy!
This means you have our entire attention so that we can help you solve your specific problems or guide you in the right direction.
Let's Get You There Faster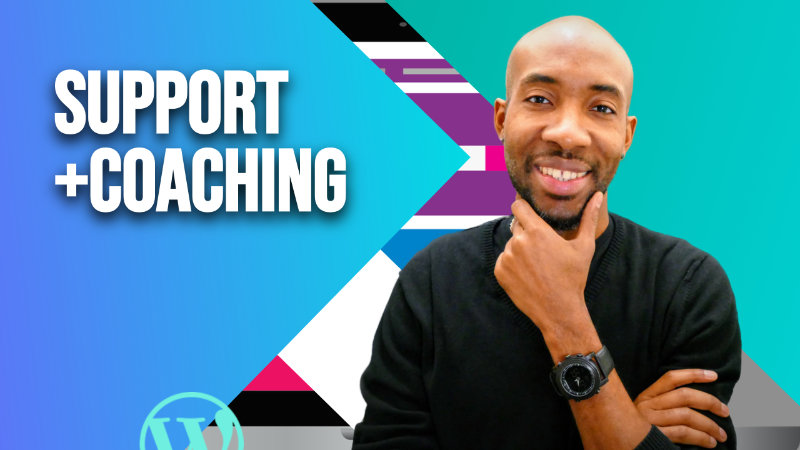 PRIVATE MESSAGING
Directly message us anytime
Ask any questions related to our content
Get answers with actionable next steps
Double-check aspects of your strategy
Private response within 24 business hrs
1-1 COACHING CALLS
Instant answers and feedback

Live training on tools & 

systems
Brainstorming & Strategy
Discuss your goals & your struggles
Direct Message Coaching
$100/month
Get support & coaching around our content and methodology.
Directly message us anytime
Ask any questions related to our content
Get answers with actionable next steps
Double-check aspects of your strategy
Private response within 24 business hrs
Personal Support Page
Email Notifications
Live 1-on-1 Coaching With Marlon
$130
Coaching or Training when you need it.
60-min Video Call
Discuss Online Strategy
Get Instant Feedback
Learn How to Use Tools
Live Screen-Sharing
GET IN TOUCH TO BOOK
Cancel anytime, no contracts
How does it work?
You'll be allowed to have 1 active query at a time.
A query is an initial question specific to a topic or process that can be answered in a short email or recording (video or audio).
Being "active" means that we may have ongoing dialogue around each query until you are satisfied that we can move on.
If you have more queries to address, those will be placed in a queue to be dealt with at a later time.
What if I need more in-depth hand-holding, help or answers?
If we realise that you need deeper help or that your queries are more advance to the point where they cannot be effectively dealt with in short emails, we will suggest that you consider booking our 1 and 1 coaching calls.
How quickly will I get a response?
We aim to respond as quickly as possible but ask you to allow for up to 24hrs (weekdays).
We check for your emails twice a day at certain times in the morning and evening so that we can prioritise your emails. We will let you know what times we are checking emails and provide you with a code to add to your subject line when you sign up. We look for this code in our inbox and deal with these first.
How can I submit a query or ask a question?
We operate a ticketing system to keep track of your queries.
With an active subscription, you'll have access to our private support page on our website where you can easily open a support ticket to send us your message. You'll then get email notifications with our reply and you can also see all messages on our private support page. If you have follow-up replies you can do this directly on the support page.
Wow, this sounds great! How many queries can I submit?
There's no limit on the number of submissions at the moment, but we will only address one open ticket at a time. Once that ticket is closed off we can then deal with any others you have. We recommend submitting the most important query first and have no more than two at a time.
How long to I have to sign up for and is there a contract?
This is run as a monthly automatic subscription with no contracts. This means you can sign up for as little as 1 month or for as many months as you need it. You can cancel at any time on in your account area on our website. If you cancel you won't have access to our private support until you re-subscribe.
What questions can I ask?
Anything related to the content we publish or the topics we teach on Future Steps Creative. These means things around WordPress/Divi Websites, Content Production or Design, Content Marketing Strategy.
We will always give you an answer to the best of our ability and further guide you by pointing you to helpful resources.
Can I use this for technical support on WordPress & Software if I have a problem?
Though we may try to help you by advising on known common solutions, we do not provide support for third-party tools, systems or plugins as we do not make them. Support should be sought directly with the relevant companies.
What we do is give you guidance around what we teach, and around our own products, to help you get better results.