Music Production 101
The Beat Making Process For Beginners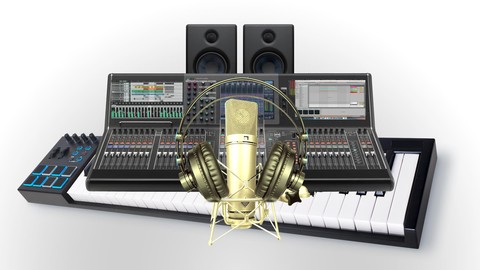 Who Is This For?
This is a beginner course aimed at those wanting to simply and easily produce professional sounding electronic music with minimal equipment and cost. It covers things such as what equipment and software you need, through to how to create your own music and get it ready for publishing.
What Will You Learn?
Students will have a full understanding of what goes into the technical setup for music production
Understand the creative process required to produce electronic music.
Develop a good workflow
Students will be able to produce their own instrumental music.
Record and edit midi
Edit audio
Do basic mixing and mastering
You Get?
3 hours on-demand video
Lifetime access
Supplemental resources
[woo_price id="645″]

TAKE THIS COURSE

"This is excellent. I loved this now I have the confidence to start." Stanley Abraham
"Very good course for beginners. However, If you want to go further I think you'll need another more in-depth course on the DAW software you will choose." Julien Caran
"It's nicely laid out with productive information. It's filled with what I needed to get started and I like that I had all this information in one course. Good work" Wayne W
"Learned some useful things such as exporting my song out in different formats. Didn't know that at first." Andrea Miller
"Nice job." Cheick Oumar Tidiani