Revealed…
The Non-sleazy Way to Follow Up with New Email Subscribers and Make More Sales on Autopilot
Without the guesswork or major copywriting skills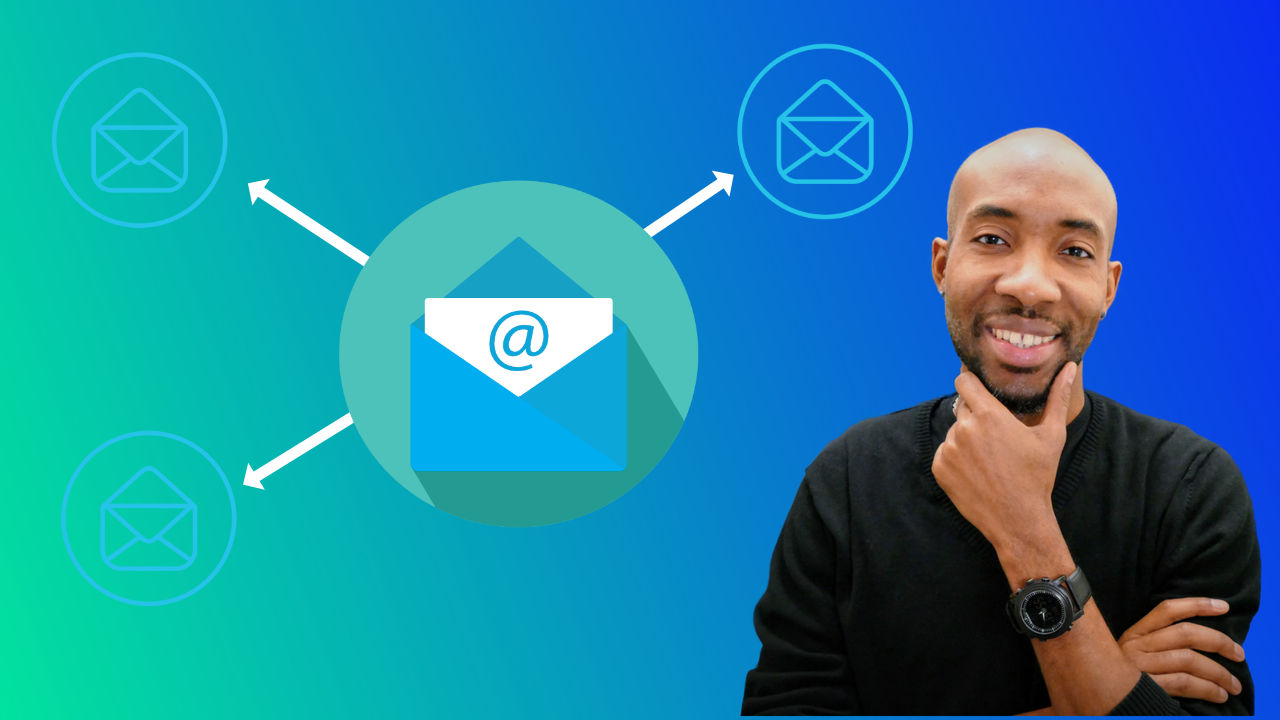 ➤ If you've just set up your email opt-in so that you can grow your email list, but don't yet have a proper follow-up email strategy in place, you're on the right page.
➤ If you've been collecting emails for a while but just haven't been emailing your subscribers for a long time, this will help….
Even if you think you are a terrible writer and don't know what to say in your emails.
➤ You've probably tried to send out some emails in the past, hoping to see the sales roll in, but you got nothing. And, you can't seem to figure out what went wrong…
Read on as this can help you figure it out.
For years I have been collecting email addresses but didn't really have a good follow up strategy.
People would signup and I would then disappoint them because they expected more, but I barely sent out emails.
And when I actually emailed them, I'd get low open rates as some people probably forgot who I was and why they signed up in the first place.
Heck, my subject lines probably weren't even good enough as well.
I needed to do better
For a long time I was focusing on just growing my list—I thought it was about having a big list—but it eventually dawned on me that I needed to do better at nurturing them.
After all, having an email list and doing nothing with it is pointless, as it creates very little value unless you're following up with the right emails to warm up your subscribers and turn then into buyers, or repeat buyers.
Over the last couple of years I've been studying some of the greats in email marketing. As a result, I finally got to grips with a follow up strategy that works for me.
And, the same strategy is used by top online entrepreneurs to earn 6-7 figures each year.
We're talking people like Donald Miller, Russel Brunson, and Amy Porterfield, to name just a few.
Taking action
One thing's for sure, you need a good follow-up strategy.
But, of course, you need to understand what emails to send, when to send them, and what to put inside them.
Once you understand this, you can then put together an effective email sequence and watch it work on autopilot to nurture your leads and make more sales.
After all, your email list is the most valuable marketing asset you can have:
Email marketing converts 40x more sales than social media
More of your audience get to see your marketing message with high open rates—I've seen 70+%
For every dollar invested in email marketing, you can get $45 on average—that's insane ROI!
These stats are from various studies… just Google it and you'll see.
I'm pretty sure you already understand this though, and that's why you're here—to make sure you can get the most out of your new signups and your existing subscribers.
You need some well written emails
To do this, as you know there's the small matter of actually writing emails that work.
And, I can help you do this even if…
➤ You don't consider yourself a good writer, and have no clue about copywriting
➤ You don't know what to share with your subscribers
➤ You think you can write but when you try to do it the words don't flow
➤ You don't know how to present your product without coming across "too salesy"
So how do you create non-sleazy emails that sell?
There's a simple formula.
Form a relationship with your subscriber, build up trust, and guide them to the next logical step — to buy from you.
Learning how to do this makes it so much easier, as you are naturally creating desire for what you offer simply by providing them with good value.
After spending years analysing emails from some of the best email marketers, and engaging with my mentors who are basically black belts in this space, I've put together an easy-to-follow welcome sequence template based on a tried and tested framework that has proven to convert leads into sales.
And the best part, is that you can implement it in your online business in a just few minutes.
All you have to do is go through each email and replace some of the content with yours to customise them to your brand. Then, add them to your email service provider, and start seeing the results.
Introducing…
The FSC Email Onboarding Sequence
A 7-day welcome email sequence created for online businesses that sells digital products or services.
This email sequence will welcome your new subscribers, and warm them up by sharing your story, and valuable content that can help to build more trust and naturally convert them into buyers.
You don't need to be an expert copywriter to use it.
All you have to do is customise the existing content in each email to match your brand and your offer, and you'll be ready to send in just a few minutes.
What you get:
✔︎
8+ ready-to-go
, conversion optimised
email templates
that are easily customisable.
All you have do is replace the placeholder text with your information
✔︎
A complete proven strategy, plus
notes and instructions
to help you customise each email for your business
✔︎
Up to 3 curiosity based
subject line suggestions
for each email that are guaranteed to get high open rates
✔︎
An easy-to-follow document that you can
simply  copy and paste
to get your emails up and running in no time (PDF and Google Doc)
✔︎
Lifetime access to
future updates
and any new templates added
Hiring a good email copywriter to write each of these emails can cost anywhere from $100-$200 or more!
Here I'm providing this template pack for just $49 instead of $97 (with is the normal price).
Yes, I know that's crazy!
The reason why I'm offering so much value at such a low price is because I'm doing a marketing test to see what the response to my early offer is like.
This will be going up in price at some point soon again (I've already raised it once), so if you don't want to miss out on this inexpensive offer, go ahead and grab it now while you can.
Video Guide
In addition, to this I've also recorded a video guide that walks through the application of the templates and go more into the strategy around getting the best possible results.
These videos are now available to you as a course when you purchase.

All this for just $49 $97.
That's a lot of value for the small investment, and with this template pack you have the ability to make this amount 100x over within the coming weeks or months.
So why not make your life easier and grab the pack for its convenience, easy implementation and proven strategy.
You have everything to gain.
You already know that you need to follow up with your subscribers and keep them engaged.
By not doing this, how much money are you leaving on the table each month?
Hundreds, thousands, or tens of thousands of dollars?
100% Money Back Guarantee
To make this even better for you, I'm going to take on all the risk here by giving you a full money back guarantee.
If after purchasing this template pack you honestly think that it does not provide you with any value, simply email me within 14 days and I'll give you 100% of your money back.
No questions asked!
Now you have absolutely nothing to lose!
It's up to you now to take action and start converting more email subscribers in to buyers and repeat buyers, or you can continue sitting around hoping for the best.
If you're truly the action taker I think you are… here's what you need to do next:
Click the button below
You'll be taken to a checkout page where you can complete your order
Within a few minutes you'll be able to log in and access to the template
GIVE ME INSTANT ACCESS
$49 $97